Latest
News
HR ESSENTIALS by PeopleFirst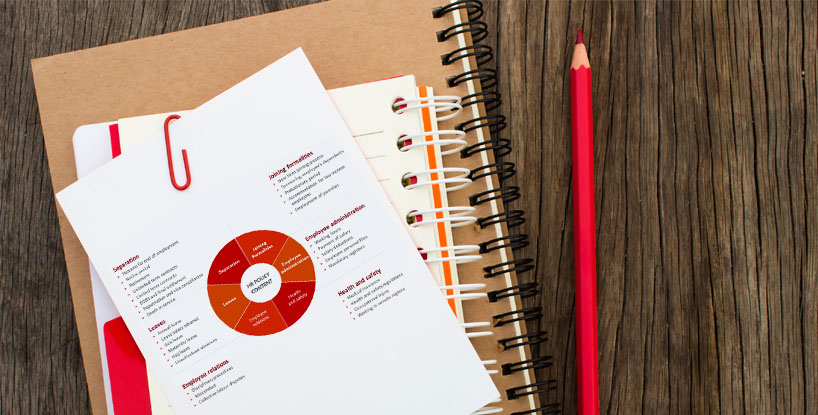 Developing effective, efficient and compliant HR policies can be a difficult and time-consuming task and we are happy to announce that our 'HR Essentials' pack is now here to help. Developed by PeopleFirst, our 'HR Essentials' pack includes a comprehensive ready to use HR Policy Handbook that can help companies manage the HR requirements for their organization in an efficient and compliant manner. The 'HR Essentials' pack is ideal for startup organizations and SME's that would like to ensure their HR practices are aligned to the regulatory requirements, administered effectively, and provide a foundation for their HR practices to support the business.
WHAT ARE THE KEY BENEFITS?
➤ Ready to use immediately
➤ Ensures compliance with UAE legislation and regulatory standards
➤ Provide clear guidelines on how to deal with all contractual HR related matters
➤ Branded to your company requirements
➤ Provides a point of reference for managers and employees
➤ Clearly outlines the responsibilities of both the employer and the employee in the employment relationship
WHAT DOES THE HR ESSENTIALS KIT INCLUDE?
◉ A Contractual HR Policy Handbook
The HR policy handbook is fully aligned and compliant to UAE legal regulations. The handbook covers all contractual elements as required by law (detailed in figure 1 below)
◉ HR Forms & Templates
The HR forms and templates support the full employee lifecycle from joining right through to separation from the company
◉ An Employment Contract Template
The ready to use legally compliant employment contract template ensures that the contractual relationship between the employer and the employee(s) is clearly defined
◉ Complimentary HR Advisory Services
Benefit from complementary HR technical expertise across all areas of HR to support the requirements of your business