Latest
News
Be a Mentor and give back with PeopleFirst HR Consultancy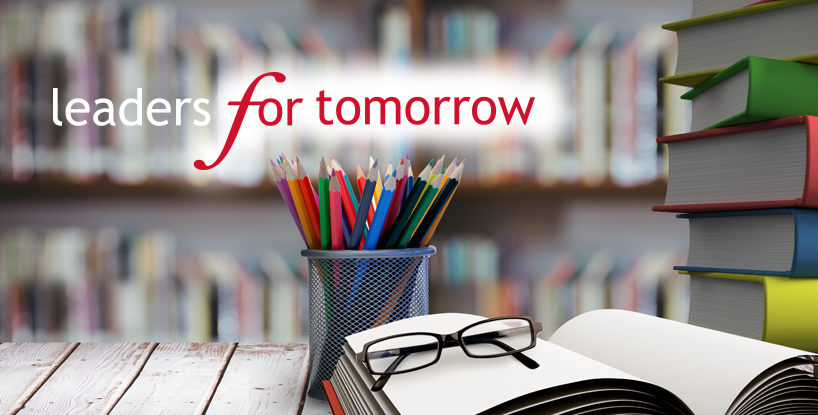 Be a Mentor and give back to 'strengthen social responsibility in the private sector'.
'Leaders for Tomorrow' facilitated by PeopleFirst HR Consultancy
2017 has been announced as 'The Year of Giving' by HH Sheikh Khalifa bin Zayed Al Nahyan and in support of the theme; strengthening social responsibility in the private sector, PeopleFirst is launching a mentoring programme to support young individuals who are embarking on their careers and entering the world of work.
'Leaders for Tomorrow', is a 'not for profit' scheme which aims to provide young graduates, who are just embarking on their careers, support and guidance from a network of Mentors that is made up of successful and experienced working professionals from a diverse range of industries / businesses.
The vision of the 'Leaders for Tomorrow' programme is to support the development of young individuals in their journey to become future business / industry leaders that will create rewarding and challenging work environments in which people and communities can thrive.
Our mission is to give all young graduates across the GCC an opportunity to benefit from a strong mentoring relationships that will help them grow and develop their skills and potential, and support them in their journey to become thriving, productive and engaged professionals.
"Mentoring and coaching is an area of leadership that I am very passionate about and when I heard about the UAE making 2017 'The Year of Giving', I felt this was a fantastic opportunity to launch the 'Leaders for Tomorrow' programme. I see the 'Leaders for Tomorrow' programme as a vehicle to connect experienced, professional people from different industries with young individuals who are embarking on their careers and thus, collectively, contribute to the development of our future workforce. Over the years, I have had the pleasure of working with, and learning from, so many talented and experienced people which has helped me tremendously, and I believe that creating similar opportunities through a network of Mentors will have a huge impact on young people starting their careers," says the Founder and Managing Director of PeopleFirst HR Consultancy, Asma Bajawa.
Mentoring has many benefits for both the Mentee and Mentor. For the Mentee, this can give a young individual access to knowledge, skills, relationships and contacts that they would not otherwise have, but most importantly it provides a safe, trusted environment for them to discuss or share issues that may affect their professional and personal development. Likewise, for the Mentor, knowing they are able to shape and influence an individual's growth and contribute to their development by giving them the support, guidance and advice needed is in itself the most rewarding result.
The 'Leaders for Tomorrow' programme will be managed end to end by PeopleFirst and provide a structured framework, with clear guidelines that will include but not be limited to the following:
Establishing a network of Mentors
Identifying a pool of Mentees
Defining roles and responsibilities of the Mentor and the Mentee
Setting expectations and objectives of the Monitoring relationship
Linking the right Mentor to the right Mentee
Follow up and support
Monitoring & reporting on the programme
Free training workshops
If you are interested and willing to become a Mentor and support the development of a young graduate as part of HH Sheikh Khalifa bin Zayed Al Nahyan 'Year of Giving' and Strengthening Social Responsibility in The Private Sector, we would love to hear from you. There is no cost involved and all you need to do is dedicate one (1) hour of your time each month to Mentor and help build a 'Leader for Tomorrow'.
Attributes of a Mentor
Leads by example
Motivates and inspires others
Gives advice based on experience
Gives open and honest feedback
Has a good network of people to tap into
Is a seasoned professional and is able teach what can't be learnt in the classroom
Has time and energy and the desire to help others achieve and succeed
If you're interested in being a Mentor and being a part of Leaders for Tomorrow contact:
Mohsin Bajawa
Operations Director │ T: +971 4 447 5210│ M: +97150 509 2366│ mohsin@peoplefirstme.com