Latest
News
PeopleFirst HR Consultancy attended Achieving Women Forum 2017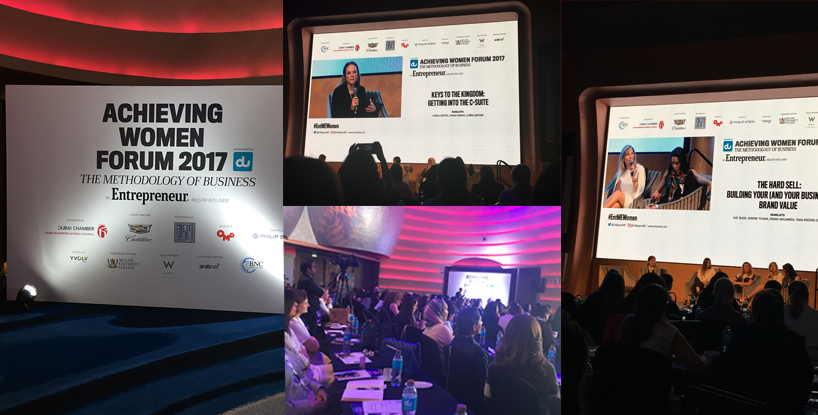 PeopleFirst HR Consultancy attended the Achieving Women Forum 2017, organised and hosted by Entrepreneur Magazine.
Earlier this month PeopleFirst HR Consultancy attended the third edition of the Achieving Women Forum hosted by Entrepreneur Magazine, addressing the methodology of business.
The topics of discussions included:
'Keys to the Kingdom: Getting into the C-Suite,'
'The Hard Sell: Building Your (And Your Business') Brand Value'
'Scaling through Sales: Funding Your Enterprise's Growth With Your Customers'
The panellists presented their own insightful experiences on attaining the keys to the C-suite, cultivating and improving brand identity, targeting the right audience and employing the correct marketing strategies. The forum showcased some very successful and inspiring women within the UAE. Among these were:
Lubna Qassim: Executive Vice President and Group General Counsel
Donna Benton: Launched and Founded 'The Entertainer'
Alanoud Faisal: Co-founder of Invert.com, a London-based digital platform, Advisory Chairwoman of ella, a Dubai-based media platform for women in the Middle East, Founding Member of Makeen, a not-for-profit Saudi business incubator for women and a Global Ambassador for 10KSA, a world record breaking holistic health awareness and education initiative in Saudi Arabia.
These women and the other panellists portrayed their proven perseverance to achieve leadership roles in the MENA business sector.
Ultimately, the forum called upon all working women to discover, network and connect with one another to help and support each other to elevate them on a personal and professional level.