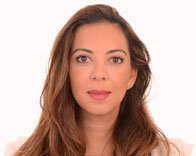 Amal Bajawa
Marketing Manager
Amal Bajawa has 14 years experience in PR, Communications and Marketing working with some of the most prominent and successful international brands in the world such as Unilever, Pfizer, Emirates Airline, BMW and Coca-Cola and with the most respected human development and international aid agencies globally such as The World Bank, The Bill Gates Foundation, UNICEF and the World Health Organization.
As a Communications Specialist, her experience includes strategic communication plans and local implementation managed for the WHO and the Bill Gates Foundation on combating Polio in Pakistan, media relations, media training, crisis communication and reputation management – related to negative publicity for Coca – Cola in the region, business development, CSR, internal communications and change management for a major internal restructuring at Pfizer for the Africa & Middle East region. Events experience includes press conferences, road shows, product launches for Mini Cooper S Works and BMW Alpina Z4 model, route launches and press trips for Emirates Airline's new routes – São Paulo, Venice and Warsaw.
Digital experience includes online strategy and optimal online user journey, email and sms campaigns with strong call to action, strategic newsletter and website content development and management, increasing database and website traffic, website optimization through search engine optimisation –  all for UFS – the food division of Unilever promoting their F&B products digitally to restaurant, hotel chefs and the catering industry.
Amal completed her undergraduate degree from James Madison University in Harrisonburg, Virginia, USA where she majored in Media Communications and minored in French.